M.T.H. Electric Trains offers a variety of RailTown™ buildings to help you create whatever kind of atmosphere you desire; rural or urban, nostalgic or modern. Operating buildings transfer your layout's action from trains to structures adding fun and excitement to the entire pike. RailTown buildings are a perfect addition on any O Gauge layout, as each is sized for use with all O Gauge locomotives and rolling stock regardless of manufacturer.
Fully assembled and ready-to-use, M.T.H. accessories will transform your layout into a world of action in just minutes.
FEATURES
Intricately Detailed ABS Construction
Fully Assembled
Operating Lights
Self-Standing Or Mountable
Unit Measures: 7 1/2" x 5 3/4" x 6"
See More M.T.H. Buildings In Our 2018 Accessory Catalog
M.T.H. Electric Trains produces a wide variety of buildings, each featured in our annual accessory catalog. You'll find that catalog by going HERE.
2019 Volume 1 Catalog
Click HERE to see it online.
---
It's Easy To Add WiFi To Your DCS Layout
Check Out The Quick Start Video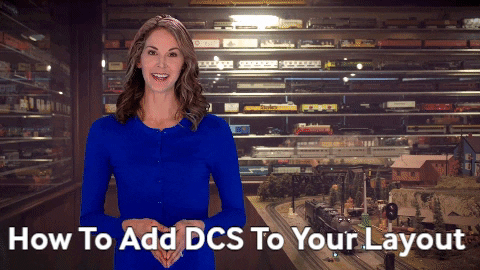 Click HERE To Learn More About DCS and WiFi Control
---