In the beginning, American railway equipment followed British practices. But the open gondola, which remained the basic British merchandise car for over a century, was not as well suited to American needs. Whereas Britain's mild climate and coke-burning engines made it possible to transport freight in open cars, covered with a tarp when necessary, American winters were harsher, distances traveled were greater, and wood-burning American engines threw off sparks that ignited unprotected goods.
Thus the covered merchandise car, or box car, became the archetypal American freight car, transporting everything from boxed goods to grain to automobiles. Our model represents a typical haul-anything box car of the mid-20th century, with double doors to accommodate larger cargoes such as automobiles and furniture. Many double-door cars were in fact equipped as "automobile cars" with special racks to allow autos to be tipped at an angle for tighter packing. Some automobile box cars also had end doors to facilitate loading and unloading.
Not until late in the 20th century, more than 100 years after railroads began, did specialized cars begin to take traffic away from box cars. Today box cars have become a minority on American railroads, their numbers dwarfed by specialized grain hoppers, automobile racks and container cars carrying the goods that once traveled in the humble box car.
2019 Volume 1 Catalog
Click HERE to see it online.
---
It's Easy To Add WiFi To Your DCS Layout
Check Out The Quick Start Video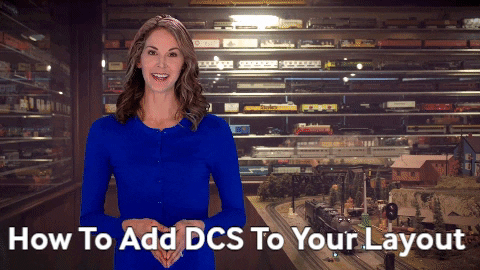 Click HERE To Learn More About DCS and WiFi Control
---