Designed in 1967 at the request of the Santa Fe, the FP45 was basically an SDP45 road switcher with a streamlined cab unit body. The "P" in FP45 indicated a passenger diesel with a steam generator for train heat. Having a sleeker, more aerodynamic look than a road switcher, the FP45 blended better with its passenger consists; the fully enclosed body also reduced wind resistance and allowed the crew to perform troubleshooting and minor maintenance on the road.
Purchased for passenger service by the Santa Fe and the Milwaukee Road, the 3600 hp FP45s replaced first-generation E-unit and F-unit diesel sets and eventually found themselves handling freight duties as well. By 1971, the units remaining in passenger service were working exclusively for Amtrak. A sister engine, the F45, was bought for freight-only service by the Santa Fe, Great Northern, and Burlington Northern.
Having first appeared in the M.T.H. Premier Line in 1997, the FP45 joined the RailKing Scale diesel lineup in 2005. Built to 1/48 scale proportions and now outfitted with Proto-Sound 3.0, the FP45 includes all the features that make RailKing Scale locomotives one of the best values in model railroading.
2019 Volume 1 Catalog
Click HERE to see it online.
---
It's Easy To Add WiFi To Your DCS Layout
Check Out The Quick Start Video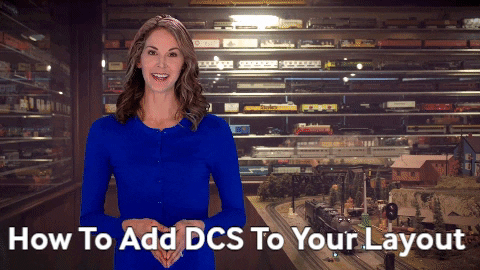 Click HERE To Learn More About DCS and WiFi Control
---