In the mid-1930's, as the Electro-Motive Division of General Motors was trying to interest railroads in diesel passenger power, there was a lot of experimentation in exterior design. Looking at EMD's worm-like yellow and brown Union Pacific M-10000, its gleaming stainless steel Burlington Zephyr, or the boxy, just-plain-ugly early Santa Fe units, it's apparent that here was a new function looking for its form. The first generation of road diesels found its form in 1937 when the initial E-units, built for the B&O, inaugurated the classic "covered wagon" cab unit design that would last for two decades on both freight and passenger diesels.
The earliest E-units were each virtually custom-made, with less than 20 units produced of models EA through E5. The prewar E6 was the first mass-produced passenger diesel and the last to sport the rakish, streamlined EMD nose so characteristic of the 1930s. After the war, the new E7 adopted the "bulldog" nose introduced earlier on the FT freight diesel. With the rollout of the E8 in 1949, the E-unit, America's most popular passenger diesel, reached its final visual form — just in time for the last hurrah of the American passenger train. With twin motors to ensure reliability and six-wheel trucks that rode like a Cadillac, the E8 was an engineer's dream. For hoggers who had not long ago worked in steam locomotives, the clean cab of an E-unit with its lofty, panoramic view of the road ahead was not hard to get used to.
M.T.H. Electric Trains will be releasing several limited-edition releases of the RailKing SD70ACe Diesel/Caboose Sets in four different liveries later this Spring. These unique releases are part of a series of products representing the last M.T.H. production runs as the company concludes its 40-year history this year.
Check out the announcement by going HERE.
---
Add WiFi To Your DCS Layout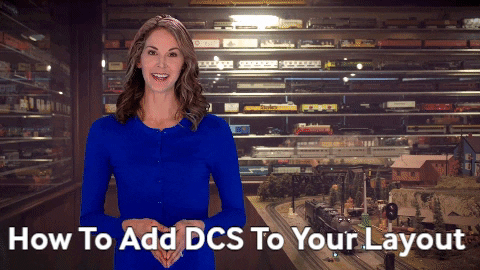 Click HERE To Learn More About DCS and WiFi Control
---