M.T.H. Show Schedule For Week of January 6, 2019
M.T.H. Electric Trains will be attending the World's Greatest Hobby On Tour Show on January 12 - 13, 2019 at the Greater Philadelphia Expo Center in Oaks, Pennsylvania.
HO, S Scale, O Scale, One Gauge and tinplate model railroading fans in the Philadelphia area attending the event will have an opportunity to meet and ask M.T.H. Representatives questions about the M.T.H. product line, company direction and future plans as well as see product demonstrations and pick up a copy of our latest catalogs.
Saturday, January 12, 2019: 10:00am - 6:00pm
Sunday, January 13, 2019: 10:00am - 5:00pm
If you are interested in seeing a list of all the M.T.H. shows we will be attending over the next few months, CLICK HERE.
---
Hurry Before They're Gone, Just Five Or Fewer Of These HO Scale Items Remain In Stock
January 9, 2019 - Each week, M.T.H. releases product lists spotlighting quantities of Five Or Fewer HO Scale items that are remaining in our onhand inventory. In many cases, these items will NOT be re-run in the future and these lists could be your last chance for ordering them before they're GONE FOR GOOD. Don't miss out on these items! Click on the product line link below and then any item number in the corresponding list to purchase that item from the M.T.H. Online Store or order directly from your local M.T.H. Authorized Retailer.
HO R-17, R-21 and R-22 Subway Sets Now In-Stock
Check Out It Out In Action In All-New Video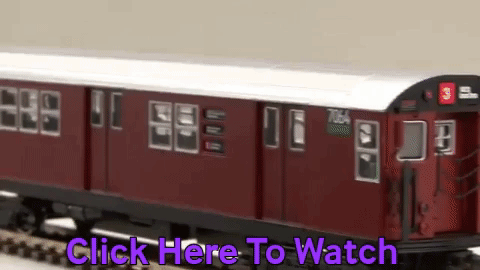 ---
It's Easy To Add WiFi To Your DCS Layout
Check Out The Quick Start Video